About Me.
Hi, my name is Lynda-Rae.
I promise to keep this short.
I am 11 years old and my birthday is in February.
Being a kid is the best.
I have blond hair and green eyes.
My hobbies include tap, taekwondo(I am a red belt), playing N64, movies, swimming and rollerblading. I also like soccer, biking and surfing the net.


When I grow up I want to be an artist or a dentist, or maybe a famous dancer.


My favorite TV shows are...Friend's, Jessie, and Dawsons Creek.
My favorite band is B*witched, and my favorite actress is Jennifer Love Hewwit. My favorite actor is Adam Sandler.

Mail me if you want to chat on ICQ. I'll give you the number if you do.



Keep smiling...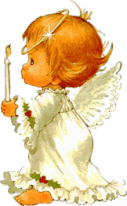 Est-se que tu parles francais?
If you do, tell me because I do too!

Do you have a Furby?
My furbys name is Kay-Loh.

My favorite author is Judy Blume and Ann M Martin. I love to read adventure stories, and GooseBumps is cool too.


My Links to Fun Stuff

Thanks for stopping by, won't you please sign the guestbook? I'll visit you too. Thanks.




Mail me...soccer2000lrk@yahoo.com



Click here to go back


This template created by the Web Diner.